I told y'all a couple weeks ago that I was
letting my weekly zones slide a bit
while we got some other tasks done in the yard and around the house. I'm still keeping my daily zones going to keep the house in order, but the weekly zone projects are temporarily on hold. It's been pretty quiet around here lately, so I thought it would be fun to update everyone on what we've been doing for these last couple of weeks!
Here's a short list:
We got my herb gardens in and they're doing great so far (that's my oregano and garlic chives up there)!
The strawberries and blackberries are coming along nicely too, and Karate Kid has successfully germinated a pumpkin! He read up on male and female flowers and how to ensure fertilization. His first attempt didn't make it, but the second bloom fertilized successfully and the pumpkin is practically doubling in size every day! He checks it at least a dozen times a day...:-)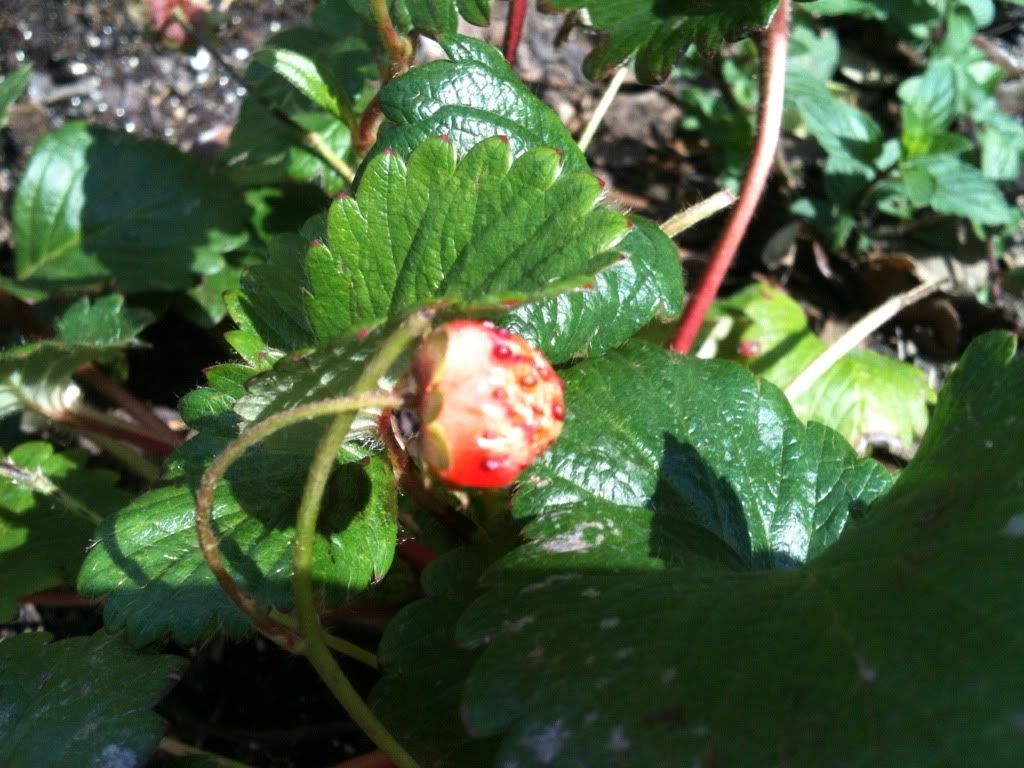 A baby strawberry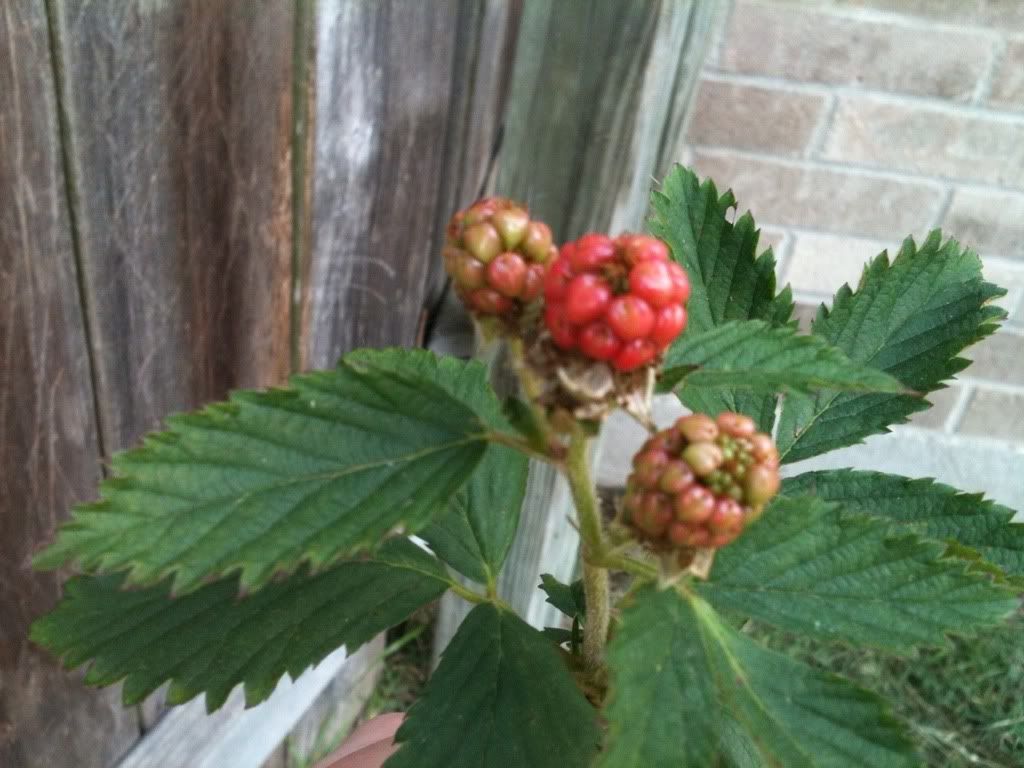 Ripening blackberries


Karate Kid's prize pumpkin...did I mention this is in my
FRONT flower bed?
I've been on a lactofermenting spree! We've done mayonnaise, ketchup, applesauce, orange marmalade, several different kinds of pickles, and even brussels sprouts!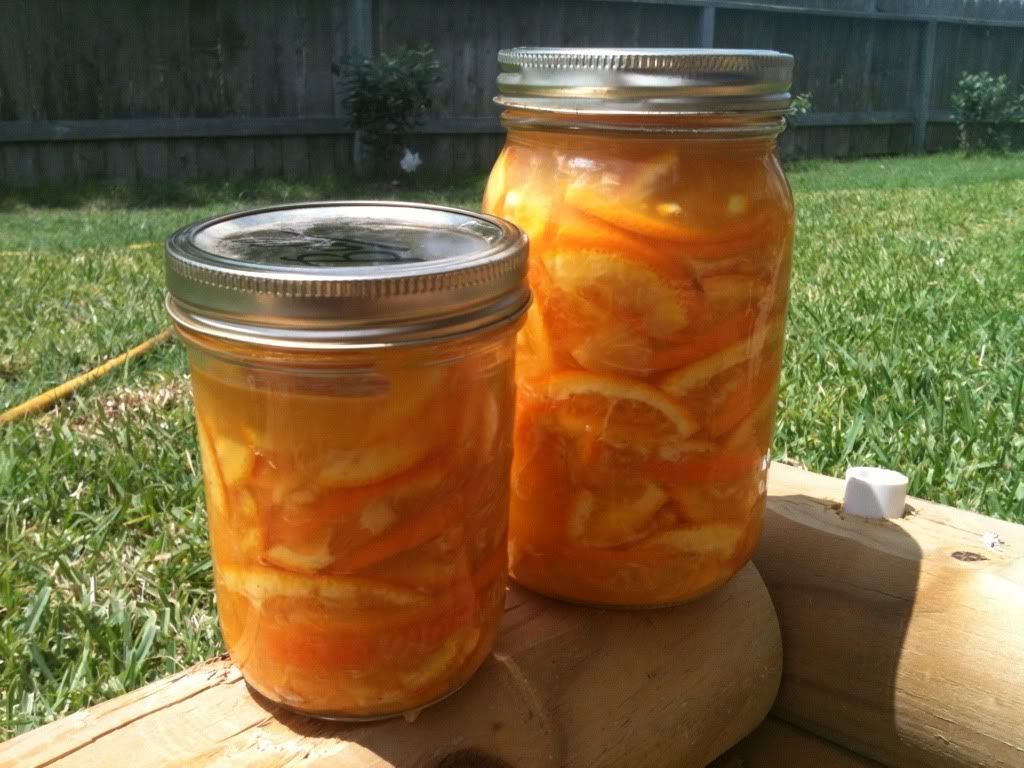 Orange marmalade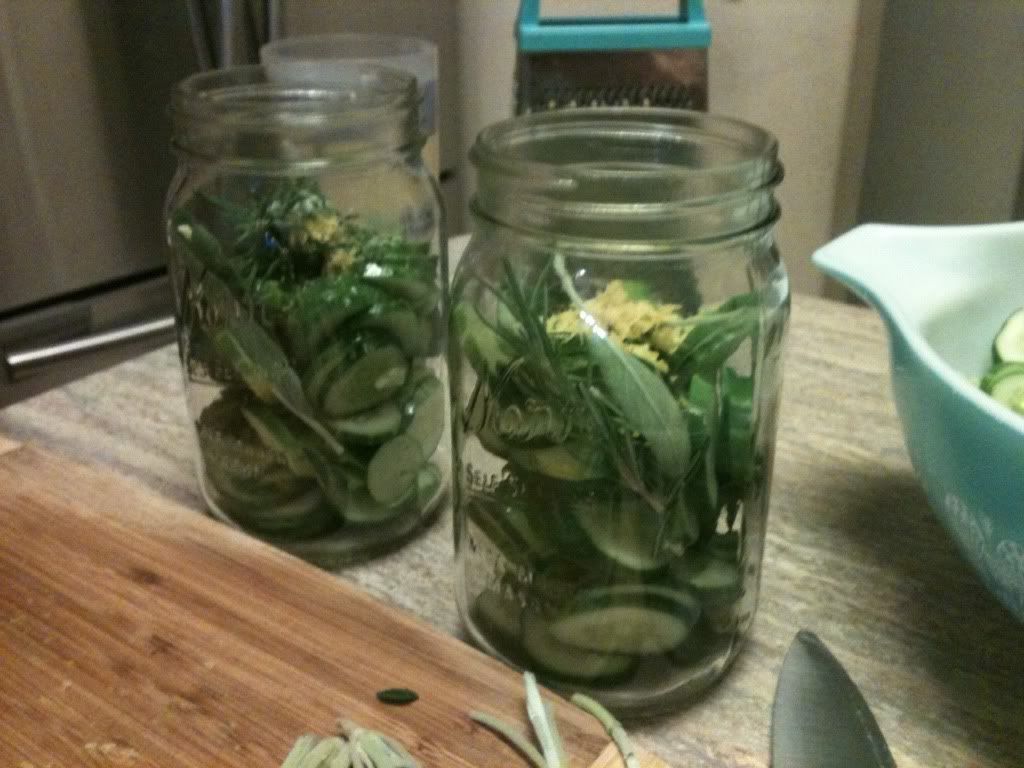 Pickles in progress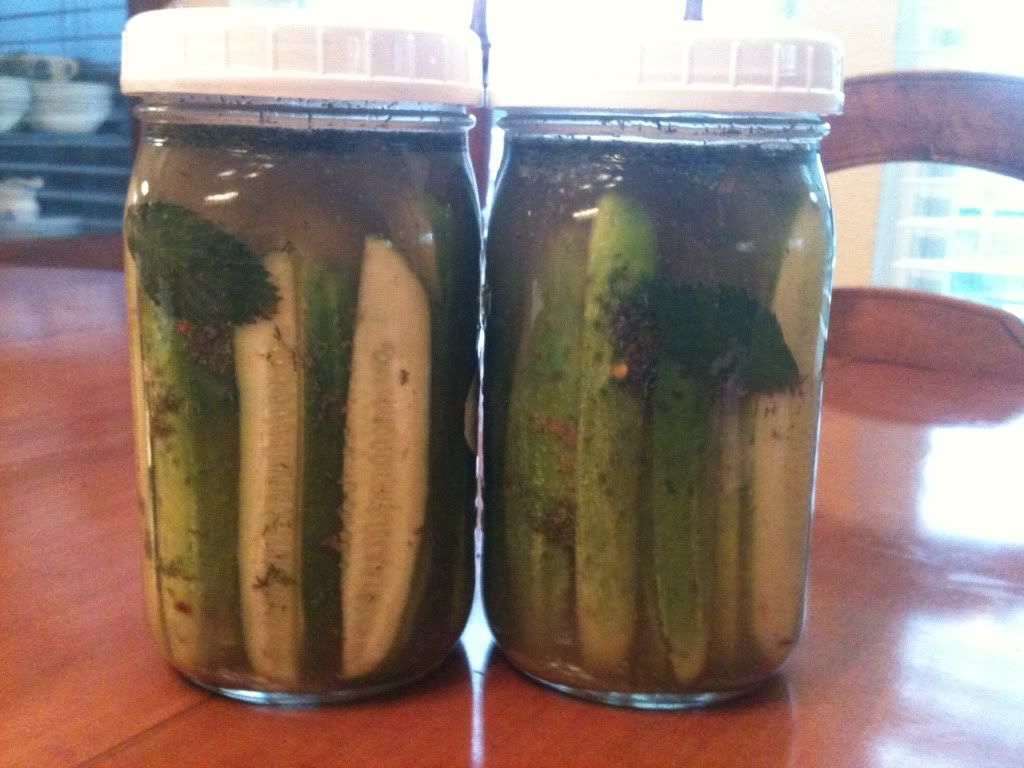 Garlic dills
The chicks are definitely not looking like fluffy fuzzballs anymore! They've settled into a nice routine. They enjoy puttering around in their run all day. They're loving all the scraps and treats, and the kids don't have to chase them down and put them in the roost every night anymore...they put themselves to bed at 8 p.m. on the dot without fail! We're still waiting to see if any will turn out to be roosters...we have our suspicions about a couple, but only time will tell!
Happy chicks and kids!
I've done a little bit of planning for next school year and got part of our materials ordered already. I've got plenty more to do though! This will be a big year: the Dancer's first year of high school, Karate Kid's first year of junior high, plus Peanut in first grade and Monkey Boy in preschool. Whew!
New schoolbooks! Yay!
And we finally got the Dancer successfully sent off for her dance trip to Montreal this week! She's excited and nervous, and so are we! She's going to have an opportunity to take some incredible technique classes, including one taught by members of
Cirque du Soleil
!
The Montreal skyline
Whew! It's been a busy few weeks!


What's going on around your house this spring?